When he was just 17 years old, Andrew Jennings spotted a picture of a watch in GQ and instantly recognised it as one that he had at home, locked away in the family safe. The watch in question was a vintage Rolex Daytona 6239 and had been bought by his grandmother for a mere £250. It was now valued at £20,000. Needless to say, the watch stayed locked away for a few more years but seeing this picture sparked an interest in timepieces that would push him to start a company incorporating this spirit.
In 2012 Jennings launched Larsson & Jennings, one of the brightest young watch brands to come out of Britain in years. The thought process behind this brand was to fuse Swedish and British design with the movements of the Swiss watch fitted as standard. By focussing on style, class and overall quality it is easy to see why the brand has been going from strength to strength since it was opened.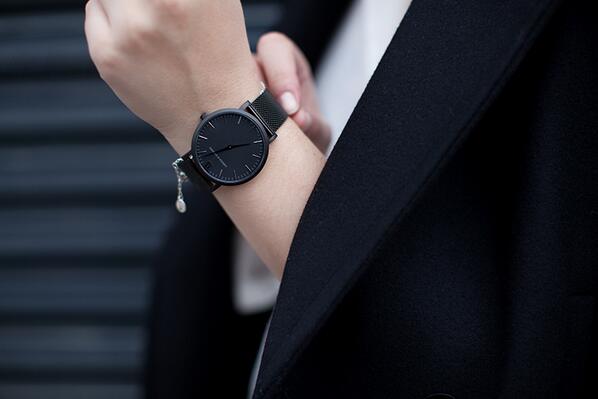 While working at a wealth management firm Jennings started the company with a little help from business partner Joakim Larsson. Although there was demand for the watches, Jennings was still working his dayjob while setting up the business. Posting watches on his lunch break and doing customer service at his desk, it was a hard slog and having drained his savings he even considered selling the Rolex that had started this passion.
Having resisted selling his grandmother's Rolex, he continued working two jobs until it was clear that the demand for his watches was there. In January 2013 he left his day job and a mere 3 years later Larrson& Jennings have opened 4 stores, two in New York and two in London. In 2014 Jennings bought Larrson's share of the brand and is now the sole owner of the successful watch brand.
By focussing on just a few styles that have been designed to perfection and high quality at a lower price range than the majority of Swiss movement watches, it is easy to see what has driven the brand to such a high level of success. In the late naughties it was increasingly difficult for fans of the Swiss movement watches to find one at affordable prices and that is where Larrson& Jennings have managed their biggest success. By finding such a great niche to fit into, there has been high demand for these stunning designs almost instantly.
Of course it helps that Jennings has the image that many men strive for these days. Aged just 31 he has managed to pull together the effortless style that so many men strive for these days. Taking inspiration from British dress, Scandinavian detailing and Swiss movements, the Larrson& Jennings watches are taking the world by storm.